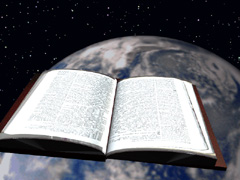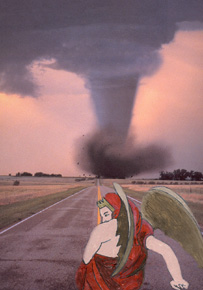 I had seen the sweet Bible worker, my hero, headed into battle, turning pages of her Bible as she walked. Her Bible just fell open to texts she had marked. She had been in battles like this before and knew just what to do. While running to the front lines, she was making sure her armor was on nice and snug. I wanted to be ready like she was. I asked Jesus to help me wield HIS SWORD the WORD more skillfully. I wanted to be a soldier He could call with only a second's notice. I still want that.
Just speaking the WORD of God, the devils fear and tremble. They have to clear out when you ask in the name of Jesus for them to leave. Jesus has already won the battle over them. When He tells them they are in His territory, they have to leave. She had wanted to be HIS daughter and Jesus sent the devil out. All Jesus has to do is show up. His WORD is so powerful that the whole world was made when He commanded. He tells us to ask anything in His name and He will do it.
I have had other opportunities to do battle like in India this year, and God has brought the Scriptures to my mind. The battle is not mine, it is HIS. I am His visible warrior. I am just being used as a tool in HIS hand. I know that now but on my FIRST MISSION trip I was learning these things.